Every great day starts with a package, well at least it should. I got a package this week...inside of it was another box...with a "magic word" on top:
Nautica
. And a little voice inside my head whispered: "Have a very Nauti Day, V!"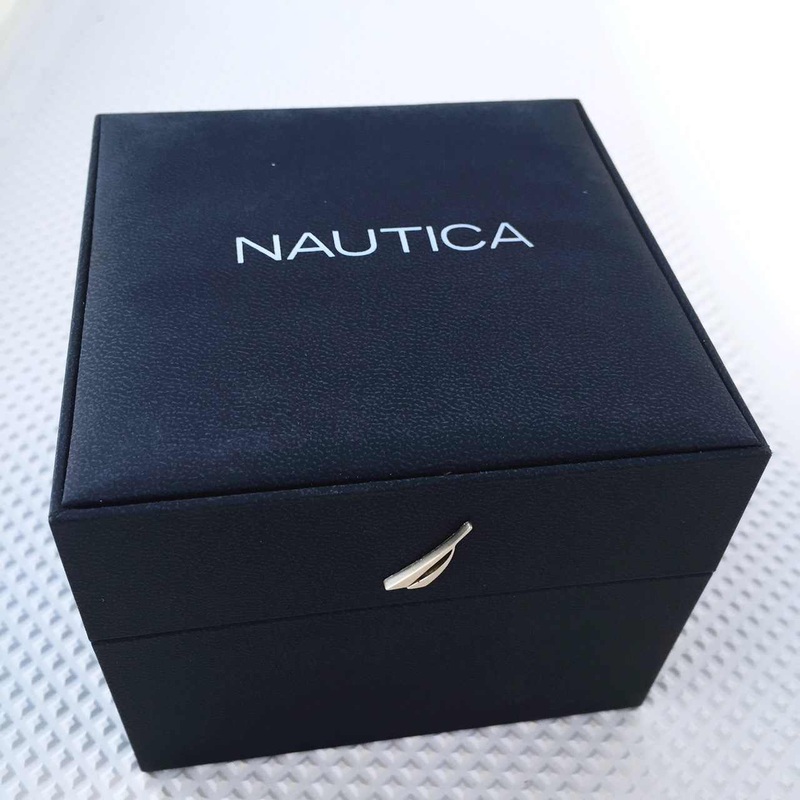 This sparkling snow white beauty of a watch is exactly what I have been looking for. It's water resistant up to 330 ft, it's stainless steal, the classy design goes with everything, and did I mention it's really white?!

I'm in love with it, especially with a rubber band which resembles our yacht deck. And the quality is amazing. Well, it's
Nautica
, what else can you expect?
Here are some other
Nautica
watches my husband and I are drooling over. Ha! Enjoy, I mean Ahoy!
V